Stewart Dodson thinks he might have given up sailing and now be at university if the current rules for the Youth America's Cup had been in place four years ago.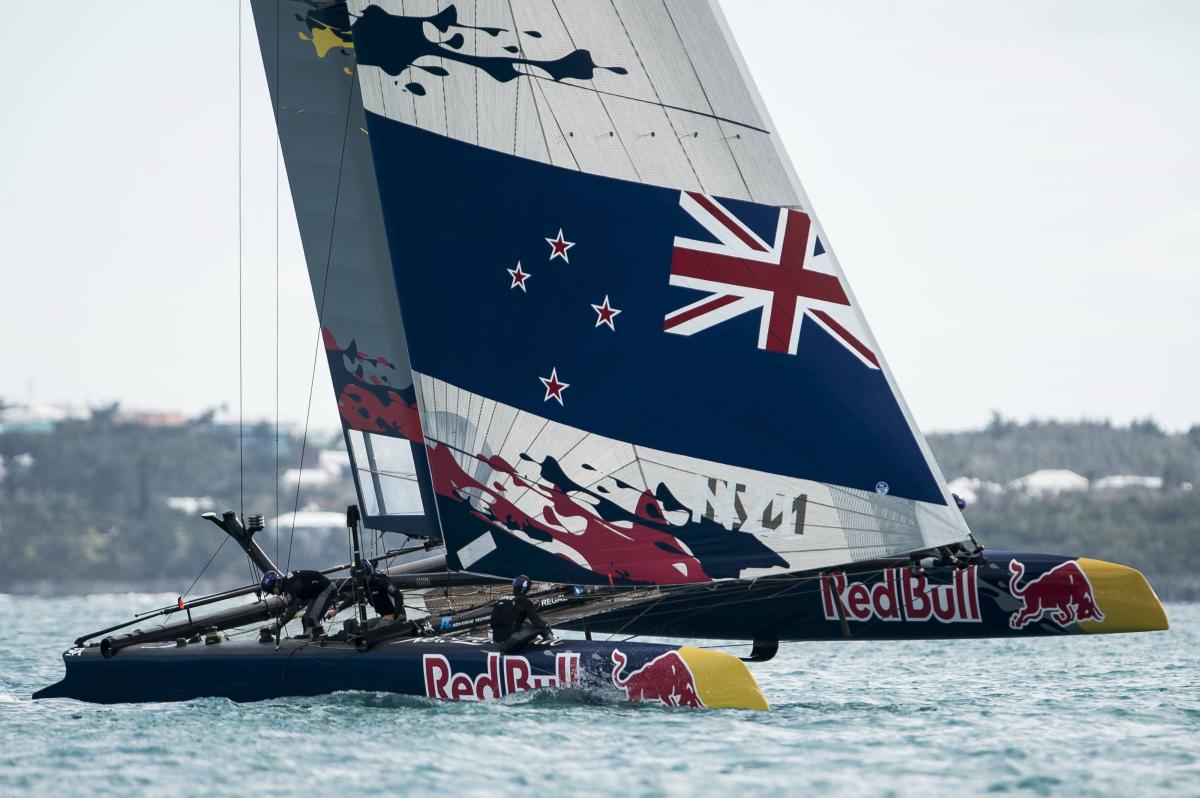 Dodson was part of the second New Zealand entry in the 2013 Red Bull Youth America's Cup in San Francisco, Full Metal Jacket, who finished second behind the Peter Burling-skippered NZL Sailing Team.
The rules have now been changed to prevent more than one entry for each country, meaning Dodson would have missed the last event that helped launch his professional sailing career.
"Red Bull didn't like it that New Zealand got one and two [so changed the rules]," Dodson says. "They are trying to make it a more international event.
"I probably wouldn't be sailing now. It's quite interesting how a small thing like that can change the direction you take."
Dodson is now one of the world's best young trimmers and has designs on graduating to the America's Cup. The NZL Sailing Team have made a good start to the Red Bull Youth America's Cup, topping their qualifying group in moving through to next week's final, and Dodson knows plenty of influential people will be watching closely.
"All the big teams are watching and you saw last time how many guys have been picked up, so you definitely have to put you're a-game forward and show them you can be there with the best," he said. "Hopefully they pick up a few guys again."
Four of the NZL Sailing Team who won the 2013 Youth America's Cup are now crucial members of Emirates Team New Zealand – Burling, Blair Tuke, Andy Maloney and Guy Endean – and it is clear the America's Cup is now a younger person's sport because of the physicality needed to handle the foiling catamarans.
Dodson is used to it as a regular on the Extreme Sailing Series and World Match Racing tour. The 23-year-old was picked up by Red Bull after the last Youth America's Cup and now spends about 100 days a year racing on the international circuit.
It's a lifestyle he enjoys – for now – but there was a time when he had visions of touring on an altogether different international circuit.
Dodson dropped out of sailing as a teenager because of a lack of enjoyment and instead became a nationally-ranked skier. He raced on the FIS circuit for a couple of seasons but shelved his ambitions and returned to sailing.
He came from a renowned sailing family – his father Harry won multiple regattas in New Zealand and uncles Rick and Tom enjoyed considerable international success and a third uncle, James Dagg, was trimmer with Team New Zealand in 2013 – so followed more of a bigger boat pathway.
That's when he joined the Royal New Zealand Yacht Squadron youth programme and was picked up for the second Kiwi boat in the Youth America's Cup – he trialled for the NZL Sailing Team but wasn't selected.
His experience and calm head will be invaluable for the NZL Sailing Team this time around, and he is effectively skipper Logan Dunning Beck's lieutenant on and off the water.
The 12 teams were put into two groups of six with the top four from each pool advancing to the finals to be raced over two days.
The NZL Sailing Team expect to be among the challengers for the title along with Switzerland's Team Tilt and the BAR Academy from Great Britain. With as many as eight foiling AC45s in each race, the action could be even more frenetic than what we have seen so far in the America's Cup.
They had one close call when practice racing with three other teams, when they had to take evasive action to prevent a collision.
"Add a bit of breeze and a few more boats and it will be really exciting," Dodson said with a grin.
Beats sitting in a university lecture theatre, anyway.