The Auckland Noumea Yacht Race makes a return to the sailing calendar next year, with a fleet of racing and cruising boats due to leave Auckland in 12 months' time.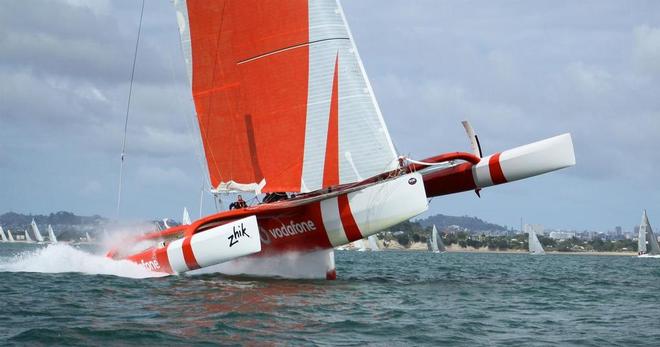 The 980 nautical mile ocean race was once seen as one of the most important for keelboats and multihulls but was last competed for in 2012, when Auckland multihull Team Vodafone Sailing set a new race record (3 days, 6 hours, 59 minutes and 50 seconds). That edition was also full of drama, with monohull Beau Geste sending out a distress call when it suffered major hull damage and took on water.
Next year's race will start from the Royal Akarana Yacht Club on May 31 and June 2, 2018. The race starts will be split based on handicap rating with the objective of finishing all boats at a similar time in Noumea.  Australian fleets will start from Brisbane, Sydney and Melbourne at a similar time.
The club have a proud history of offshore sailing events, and it's also the starting point for the Auckland to Fiji race. Next year's Auckland Noumea Yacht Race will be the 25th time Royal Akarana have hosted an offshore race.
The race is open to fully-crewed and two-handed yachts, as well as keelboats and multihulls of not less than 9m hull length.
Auckland Noumea prizes will be awarded for overall line honours, IRC handicap, PHRF handicap, multihull division, Corinthian division and shorthanded division. Additionally, cruising boats wishing to make their way north are encouraged to complete the passage in the company of the race fleet, and they will be eligible for cruising division honours.
Prizegiving will be held at a function at the Cercle Nautique Caledonian on June 9.
Anyone who has an interest in the race should register their interest now.
For preliminary race information and to keep up to date with the latest race information, see here.