If names are anything to go by, the Pleasant Point Yacht Club should be one of the most serene in the country.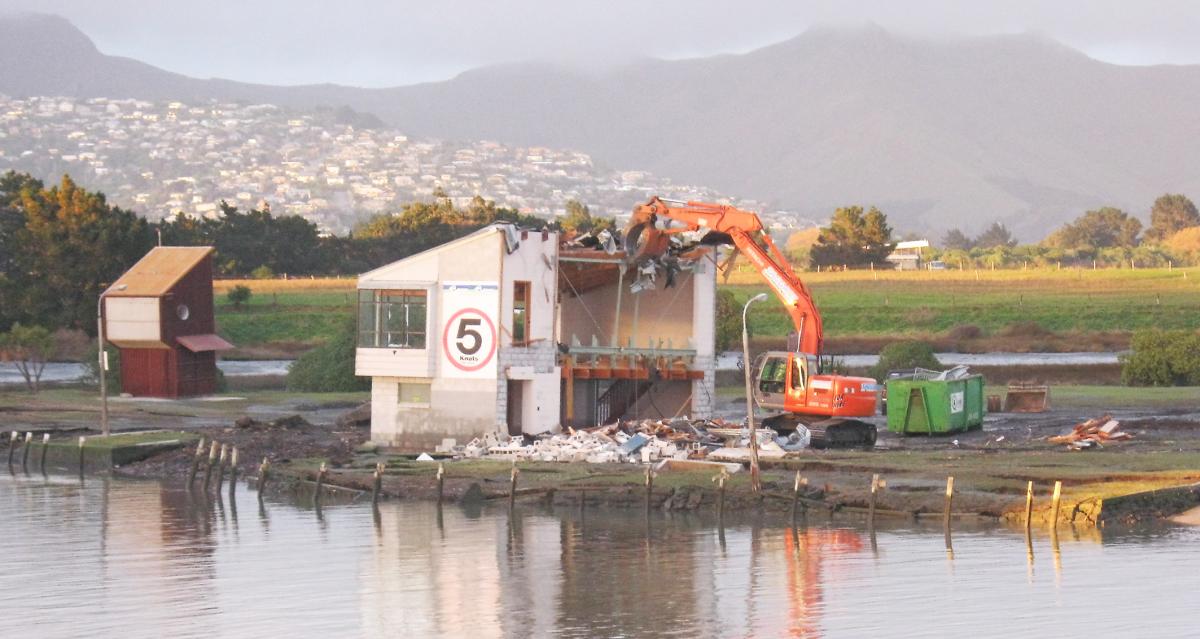 But the past seven years have been anything but for the club. If the Christchurch earthquakes weren't hard enough, destroying their clubhouse and forcing them off the land they had occupied for many years, they also suffered an arson attack and were burgled. And there were efforts for them to close their doors and merge with another club.
"It was like a kick in the guts each time," Pleasant Point life member and publicity officer Nigel Humphreys says.
But through all the adversity, the club survived and they can now see an end to their challenging period with plans afoot for a new clubhouse to be built.
The Pleasant Point Yacht Club was established in 1921 in an area originally called Pleasant Point Domain (now called South New Brighton Park) alongside the Avon-Heathcote estuary. In 1929, the club moved across the river to build new facilities on an area that became known as called Rat Island Reserve. They had about 200 members during the halcyon days at the turn of the century.
The first Christchurch earthquake of September 2010 changed life for many, not least of all the Pleasant Point Yacht Club.
"It completely destroyed the building, jetties and ramps," Humphreys says. "It pulled the building apart. When we got there, it was a mess. Even the septic tank was fully out of the ground and knocked on its side. Within a week, we had the assessors down and they said to get all of our gear out.
"There were many earthquakes afterwards – about 14,000 over two to three years. The old members said we should fill the ground in and rebuild again but we knew that wasn't possible. The earthquakes had dropped our side of the estuary down 700mm and, even before the buildings were destroyed, we had water coming through them at high tide."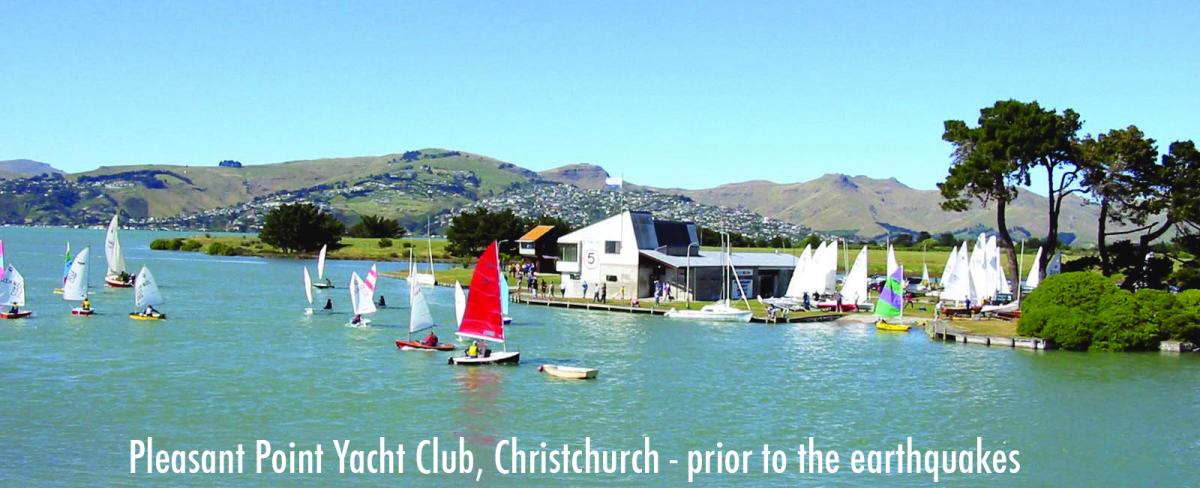 They were paid their insurance claim in 2011 and the clubhouse, start box, jetties and ramps were all demolished in June 2011, leaving the club homeless. Naval Point Club Lyttelton hosted Pleasant Point initially and then they were invited to sail at the Mt Pleasant Yacht Club, across the estuary from their original site.
The council closed the estuary to water sports for about 18 months after the February 2011 earthquakes as all manner of things flowed down the Avon and Heathcote rivers into it.
The committee decided to put the club into recess as they looked for a new site. They looked briefly at one option, but it was an old landfill site, before realising they could return to where the club started in 1921 – South New Brighton Domain.
"We were like gypsies for two or three years, but once we settled on the location, it lifted our spirits," Humphreys says.
It wasn't exactly perfect, with no power or running water, but it had a jetty and ramp (both damaged) and the council allowed them to put five shipping containers on the site to house their equipment. They were up and running for the 2013/14 season.
But the dramas weren't over.
A number of the large pines in the park were toppled during a big storm in March 2014, with one large one landing on one of the containers and putting a massive dent in it. A break-in followed in March 2105 when an outboard and three radios were stolen and an arson attack in February 2016 caused severe damage to some yachts and support boats. Only recently did the stench of smoke finally disappear but, through all that, the club survived.
Renowned Canterbury yachtie, graphic designer and house designer Bret de Thier put together some concept drawings and they received resource consent approval to develop the site.
Membership now sits at about 120 (some departed after the earthquakes) and they sail a host of classes from dinghies to trailer sailers. 
It's hoped a new 300m2 clubhouse and boatshed will be built within two years, but a lot of that depends on a fundraising drive and they presently have about one-third of the $1 million they need. They certainly want to have a new home by the time of the club's centenary in 2021.
They have some high-level support, with Emirates Team New Zealand boss Grant Dalton looking at ways they can support the club.
"It's that sort of spirit that we (Team New Zealand), as a team, embody; that can-do attitude," Dalton told CTV news. "We just want to see the Pleasant Point Yacht Club back up and running as soon as possible.
"I heard they are working so hard to rebuild it so the kids can get sailing again. It's really heart-warming."
There's still a long way to go but Humphreys remains optimistic.  
"It's still like we are camping, with no water, power, showers or toilets, but the smiles on the member's faces is quite something," he says. "We might not have the facilities we want at the momet but we have got people back on the water, and that's the most important thing."
Pleasant Point Yacht Club need help to build their new facilities and are looking at a number of funding sources to achieve this, including a Give a Little page. You help them get back on track by donating here.