Brad Jackson is an unashamed addict of the round the world yacht race and his obsession has seen him sign up for a seventh campaign.
(Photo: Volvo Ocean Race)
The 49-year-old will be joined in Team AkzoNobel by another Kiwi and another Brad in Brad Farrand, who will be competing in his first Volvo Ocean Race. The 28-year-old will be one of the two under-30-year-old sailors required on each boat under the race rules.
Farrand, who comes from Kerikeri, gained most of his professional campaign experience in the fast-paced multihull world of the Extreme Sailing Series and the World Match Racing Tour but is looking forward to the challenges of a Volvo Ocean Race.
"I have grown up hearing the stories of all the Kiwi campaigns over the years and now to have the opportunity to be a part of it myself – particularly racing alongside a Kiwi legend like Brad Jackson – really is a dream come true," said Farrand, who will fill the demanding bowman role. "Brad told me that racing into Auckland is pretty special, so I'm really looking forward to doing that especially."
Few have done it as often as Jackson. The Auckland resident has won the race three times (firstly as the Whitbread Race in 1993-94 and twice as the Volvo Ocean Race in 2005-06 and 2008-09) and has never finished lower than fourth. In the last edition in 2014-15, he managed and coached the Swedish all-women entry, Team SCA.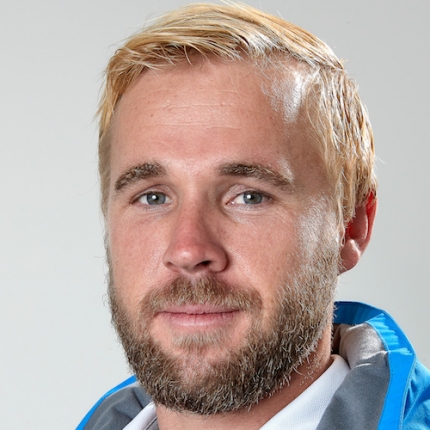 (Brad Jackson, left, has signed up for his seventh Volvo Ocean Race but the 2017/18 edition will be Brad Farrand's first.)
Jackson said he was especially looking forward to taking on what will be his first Volvo Ocean Race as a sailor racing in identical one-design boats. 
"When the boats are all the same, then the only difference is the people and how they perform. I think I have plenty to contribute from a boat speed aspect through my driving and trimming experience, and also my input into how we approach the race as a crew."
The boat is scheduled to sail for the first time in early June, before a four-month training period that will include several transatlantic crossings are planned, as well as participation in the iconic Fastnet Race from Cowes, Isle of Wight.
Jackson and Farrand will join fellow Kiwis Stu Bannatyne and Daryl Wislang in the race, with the pair having signed with the Dongfeng Race team for the 2017/18 edition. It will be Bannatyne's eighth Volvo Ocean Race - Wislang lifted the trophy with Abu Dhabi in 2014-15.
Four teams have so far been announced in what is expected to be an eight-boat fleet. The race gets underway in Alicante, Spain, in October and Auckland will once again be a stopover, with the boats due into port in March, 2018.