More than 60 competitors took part in the second race day in the Howick Sailing Club annual autumn series last weekend.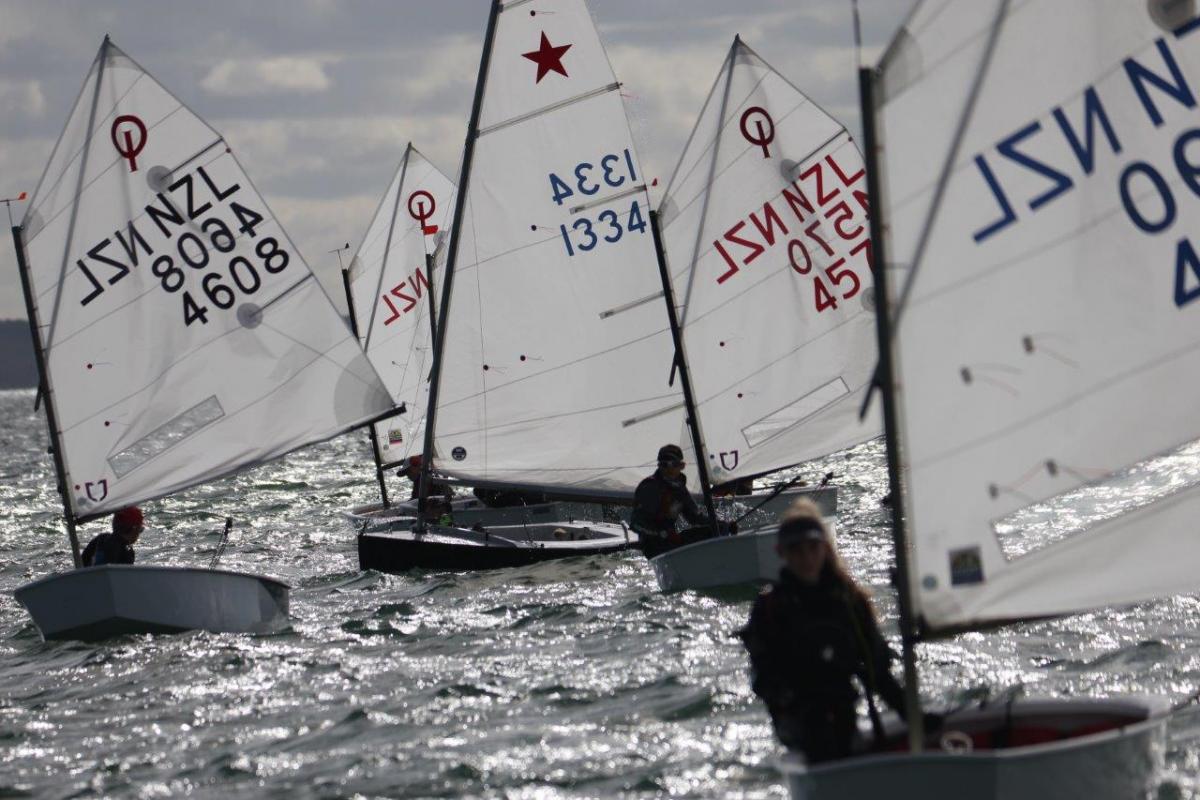 Seven fleets - Opti green, Opti open, Starlings, P Class, Zephyrs, J14s and a mixed catamaran - enjoyed great conditions with a constant south-westerly of 10-16 knots.
The day kicked off early with the Optimist and Starling coaching clinics that ran prior to the autumn series racing in the afternoon. As many as 38 young sailors took part in the coaching clinics, hosted by Yachting New Zealand coach development manager Gareth Moore and his team of coaches, and those will continue for the next fortnight. 
There were 15 starts across multiple fleets when racing got underway, which was a great effort from the race committee to keep things rolling. 
The Opti green fleet had 12 competitors, with Joshua Ferrissey from Murrays Bay Sailing Club taking out the first two races. A few wind gusts came through during the third race which made things challenging for the competitors before Andrew Hawke crossed the line first. 
A 16-strong Optimist open fleet and a Starling fleet of 13 saw some very close finishes. Nicholas Drummond from Bucklands Beach Yacht Club took two guns in the open fleet and Tauranga's Joel Kennedy won all three races in the starling fleet.
It was great to see some P Class dinghies sailing again at Howick, and Sofia Higgott and Callum McRae from Maraetai battled it out with Higgott winning two of the three races.
Howick welcomed back the Zephyr and Jollyboat (J14) fleets who sailed earlier in the year at Howick in a combined Jolly nationals and Zephyr Auckland Championships. There was a combined fleet of 15 boats with wins for Tony Miller, Greg Salthouse and Richard Whitiskie.
To round off the fleets, there were three mixed catamarans – two PTs and a Nacra - all from Howick. Les Gallagher took out the day on combined results with two adjusted time wins. It was also great to see a couple of fathers from the junior fleets take time to have some fun on their WASZPs by doing foiling fly-bys.
A big thanks to the race committee, coaches and support crews in making it such a fun day of sailing. The next round of sailing will be on Sunday May 21 (1pm) and Sunday May 28 (1pm).