Tickets to hear Conrad Colman talk about his extraordinary journey during the Vendee Globe might have been snapped up but it doesn't mean others need to miss out.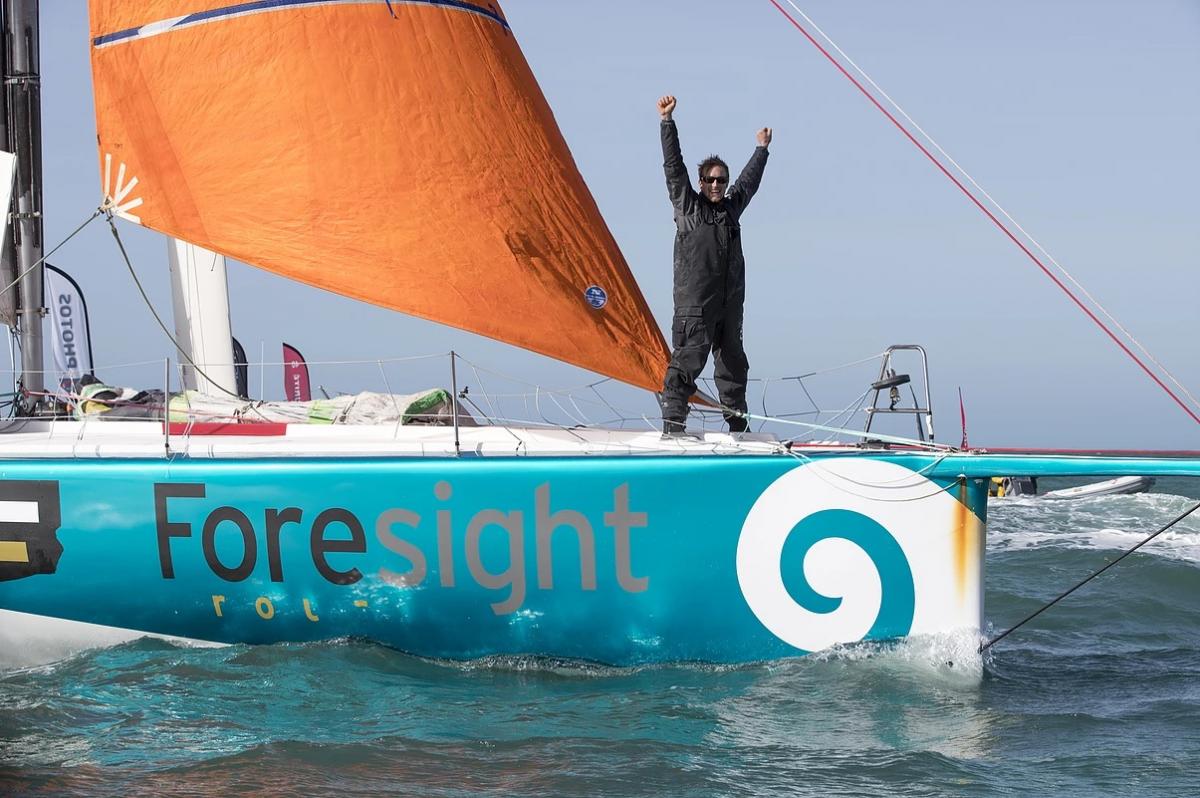 Conrad Colman received a rousing reception when he finished the Vendee Globe. Photo: Vendee Globe)
Yachting New Zealand and the Royal New Zealand Yacht Squadron have teamed up to transmit Colman's talk on the Yachting New Zealand Facebook page. 
Colman will be the guest speaker at a fundraiser for the NZL Sailing Team to compete at this year's Red Bull Youth America's Cup in Bermuda. The special dinner will be hosted by the Royal New Zealand Yacht Squadron on May 19 and will also feature a live and silent auction when some special memorabilia, including items donated by Colman, will go under the hammer.
Colman recently became the first Kiwi to finish the Vendee Globe solo round-the-world yacht race but it was the story of how he did it that captured audiences. Not only did he have a fire on board and suffer a dismasting only three days from the finish line, which forced him to limp home under jury rig, but he also admitted he was swept overboard in the Southern Ocean.
To make a donation to the NZL Sailing Team's Red Bull Youth America's Cup campaign, go here.
Live auction Items
Anyone who wants to lodge a pre-auction bid can do so with Stevie West at the RNZYS on (09) 360 6800 or reception@rnzys.org.nz before 5pm on Friday and someone will bid on your behalf.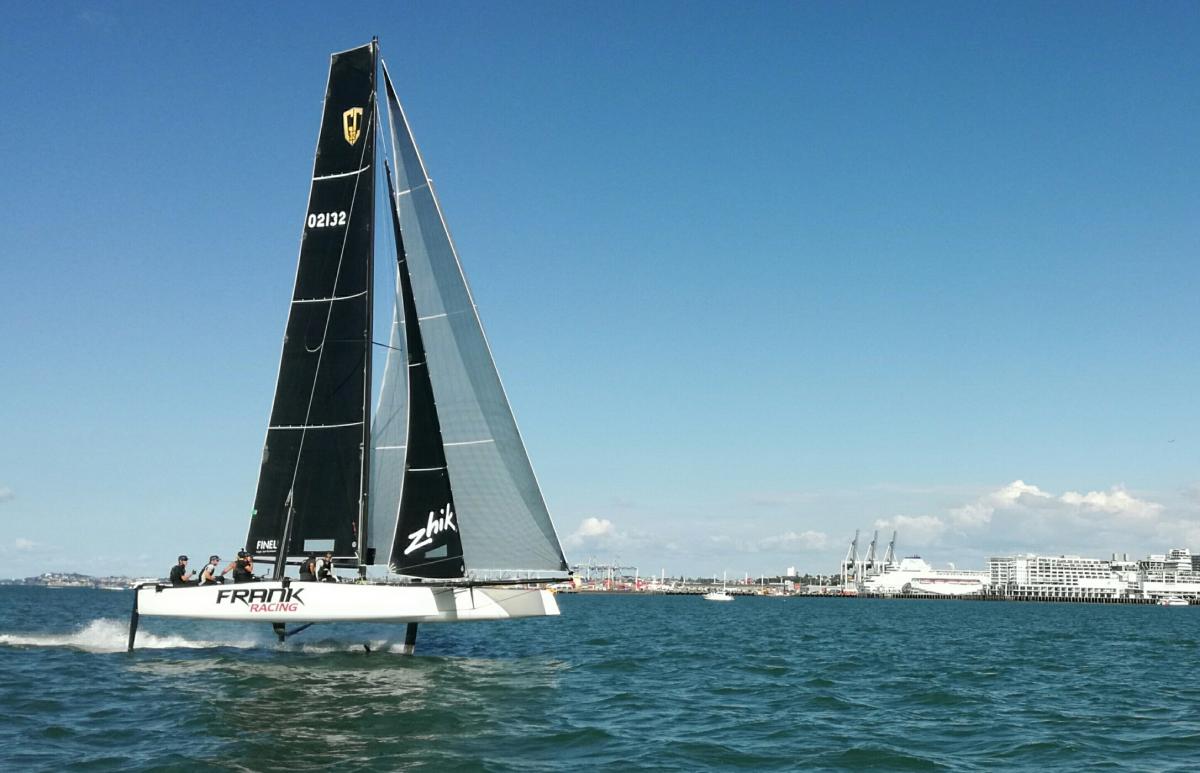 A never-to-be-repeated ride on Frank Racing's GC32. For the adrenaline junkie, crash helmet supplied! Take a ride on the GC 32 with Simon Hull and his crew. A second ride will be offered to the second highest bidder. Value: Priceless!
Purchase a piece of All Black history; signed rugby ball 2003 All Blacks, Tana Umaga as captain.  Signed by the 2003 World Cup squad who after being beaten in the semifinal by Australia went on to defeat the 2005 Lions in NZ. Includes young stars like Richie McCaw, Dan Carter, Kevin Mealamu, Mills Muliaina, the late Jerry Collins, Maa Nonu, Brad Thorne and more!
Puhoi Organic Distillery, a memorable tasting experience at New Zealand's only organic distillery.  Complete with one signed bottle each of superb Commodore's Reserve Gin and Commodore's Reserve Rum. This unique experience is for 6 people, led by Master Distiller, Alex Kirichuk. He will lead you through the production process, and a wide range of spirits together with traditional Ukranian tasting plates. Valued at $1200.00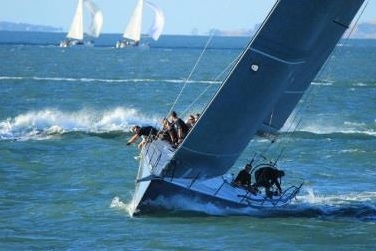 Ultimate Monohull Sailing Experience. Join the crew and Harry Dodson for one winter race night or one summer Wednesday night race on Mayhem, New Zealand's fastest 50-footer monohull. Experience the thrill of big boat racing.  A second ride will be offered to the second highest bidder.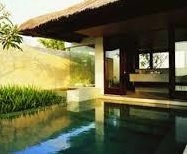 Luxury Bali Escape and $1000 travel. Villa Maquette offers the perfect tropical escape for up to 8 people for one week. Relax in this newly renovated, luxury villa in the small village of Uma Buluh, Canggu, Bali. Blending traditional Balinese and Javanese design, the villa comprises four double bedrooms with ensuite and spacious living areas centred around a beautiful stone swimming pool. The villa is complete with staff and all the 21st century essentials needed to create a relaxing holiday retreat. $1000 will be included towards travel. Value: $4000.00+
Olympic Laser: full rig mast, boom, foils, ropes and beach trolley (no sail or tiller/tiller extension). Used as a training boat by bronze medallist Sam Meech in Rio 2016. Hull No 206425, the boat was new in 2014 and has had minimal use. A reserve price has been set; the package is valued at up to $8000.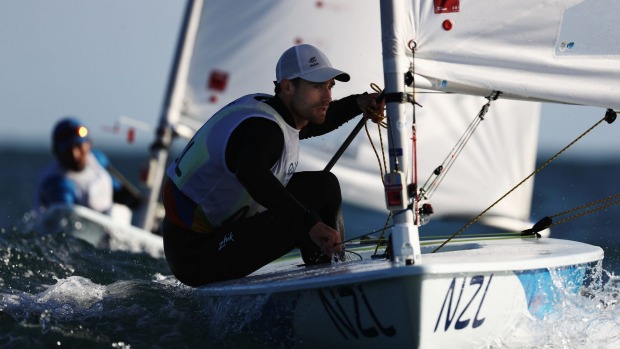 Signed and framed piece of sail from Conrad Colman, generously donated by Conrad Colman, Vendee Globe competitor and guest speaker. Value: unlimited
Bay of Island Bach Escape. One week in a classic Kiwi bach on the waterfront at Parekura Bay, complete with small craft mooring right in front. Sleeps 4, kayaks and dinghy supplied. Completed by a $200 dinner voucher at The Duke of Marlborough Hotel in Russell. Value $1600.00
Orbea Orca full carbon racing bike. 2009 model. Used by Emirates Team New Zealand as part of their training programme. The ultimate, lightweight speed machine, the complete bike weighs under 7kg. Suit rider 5.5in - 6ft, Dura Ace wheels, top tube length 56cm C2C. Kindly donated by Richard Meacham. Value: You decide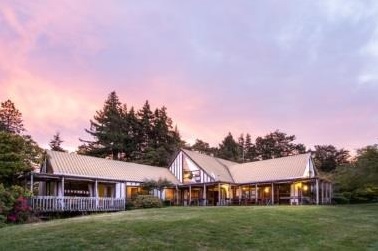 Beech Tree Lodge Ohakune, Tongariro Crossing Package. Beech tree lodge sleeps up to 16 people and includes Tongariro Crossing return shuttle transport for 6 people. On offer is a spacious, open plan lifestyle property, 4 minutes from Ohakune and adjacent to the Waimarino Golf Course. Subject to availability. Valued at $2600.
Silent Auction List
1. Manuka Honey Winter Wellness & Cosmetics Gift Pack #1
(Donated by Manuka Health New Zealand)
2. Manuka Honey Winter Wellness & Cosmetics Gift Pack #2
(Manuka Health New Zealand)
3, 4. Mid-winter Christmas cake in a reusable wooden cakebox. x2
(Wooden Cakebox Company)
5. Citta Design: Luxury homewares hamper
(Citta Design)
6. Whiskey Hamper
7. My Food Bag Voucher
(My Food Bag)
8. Mud House Selection Wine Pack
(Mud House Wines)
9. Mud House Magnum Sauvignon Blanc
(Mud House Wines)
10. Marble platter
(Piatto Design)
11. The Commons, Takapuna voucher
(The Commons)
12. Lawson Dry Hills Wine Selection
(Lawson Dry Hills Wines)
13. Devonport Escape Package
(Esplanade Hotel, Manuka Restaurant,)
14. Olympic Team, Signed Bib 2016 Rio Olympics
(Yachting New Zealand)
15. Nanuk Coastal Medical Kit
(Oceania Medical)
16-19 West System Epoxy Repair kits x4
(Adhesive Technologies Ltd)
20, 21 Boating New Zealand Magazine Subscription x2
(Boating New Zealand)
22.Otama Beach Bach - 4 days, sleeps 8
(Hyatt Brown Family)
23. RNZYS Quarterdeck Restaurant Dinner
24. Clinic 42 cosmetics package
(Clinic 42)
25. Dinner at Four Seasons AUT restaurant
(Four Seasons AUT)
26. RNZYS Clothing Pack
27.Conrad Colman Jacket Men's Large
(Conrad Colman)
28. Conrad Colman Jacket (Ladies 14)
(Conrad Colman)
29. Gill Offshore Sailing Jacket
(Burnsco, Westhaven)
30. Ohakune Beech Tree Lodge -2 night's mid-week winter stay, sleeps 16
(Linda Inkster)
31. Marika Jones original framed Print, 'Tongariro'
(Marika Jones)
32. Marika Jones original framed Print, 'Mt Cook'
(Marika Jones)
33. Painting; Oil on Canvas by Wayne Sinclair
(Wayne Sinclair)
34. Samsung S8 phone- just released
35, 36. driPhone case (for iphone6) x2
(driPhone NZ, Hayden Crowther)
37. Inter-islander ferry crossing for 1 car, occupants and trailer.
(Regal Group)
38. Warriors NRL 9s Signed Jersey 2017
(Vodafone Warriors)
39-42. ETNZ Body Armour sets x4
(Emirates Team New Zealand)
There will also be a raffle for a Naish One 12'6 inflatable paddle board.