Martin Robertson and his team aboard Orion II led from start to finish to take both line and handicap honours in the 96th sailing of the Lipton Cup on Auckland harbour last weekend.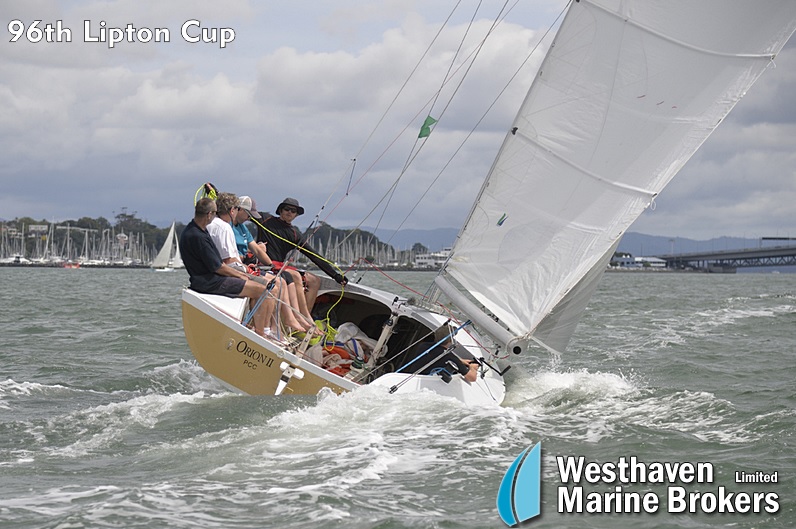 (Photo: Peter Le Scelle)
Orion II was one of 12 mullet boats competing in the historic event. Mike Thompson and the crew on Scullet sailed well to finish second on line honours and second on handicap. Ben Freedman's team on the 1913-built Valeria were third.
Rob Warring and Rangi Manu were third on handicap, even after coming very close to capsizing and sinking at one stage.
The Lipton Cup is New Zealand yachting oldest competed for trophy that is sailed for in 22ft (6.7mt) L Class yachts which are commonly referred to as mullet boats. Some of the race fleet are now over 100 years old and are still very competitive.
As a sign the class is expanding, two women helmed and there were a number of other women scattered on the various boat.
The Ponsonby Cruising Club would like to thank Catherine Wenzel of Westhaven Marine Brokers, the official sponsor of the Lipton Cup and fleet again this year, PRO Janet Watkins, Kevin and his team at the PCC and all those who help make the event a success.
A great bit of video of the day by Phil Warring of www.phlipvids.com.au can be seen here