The recent national Hansa championships in Taupo attracted the biggest field ever, showing the development of the class for sailors with disabilities.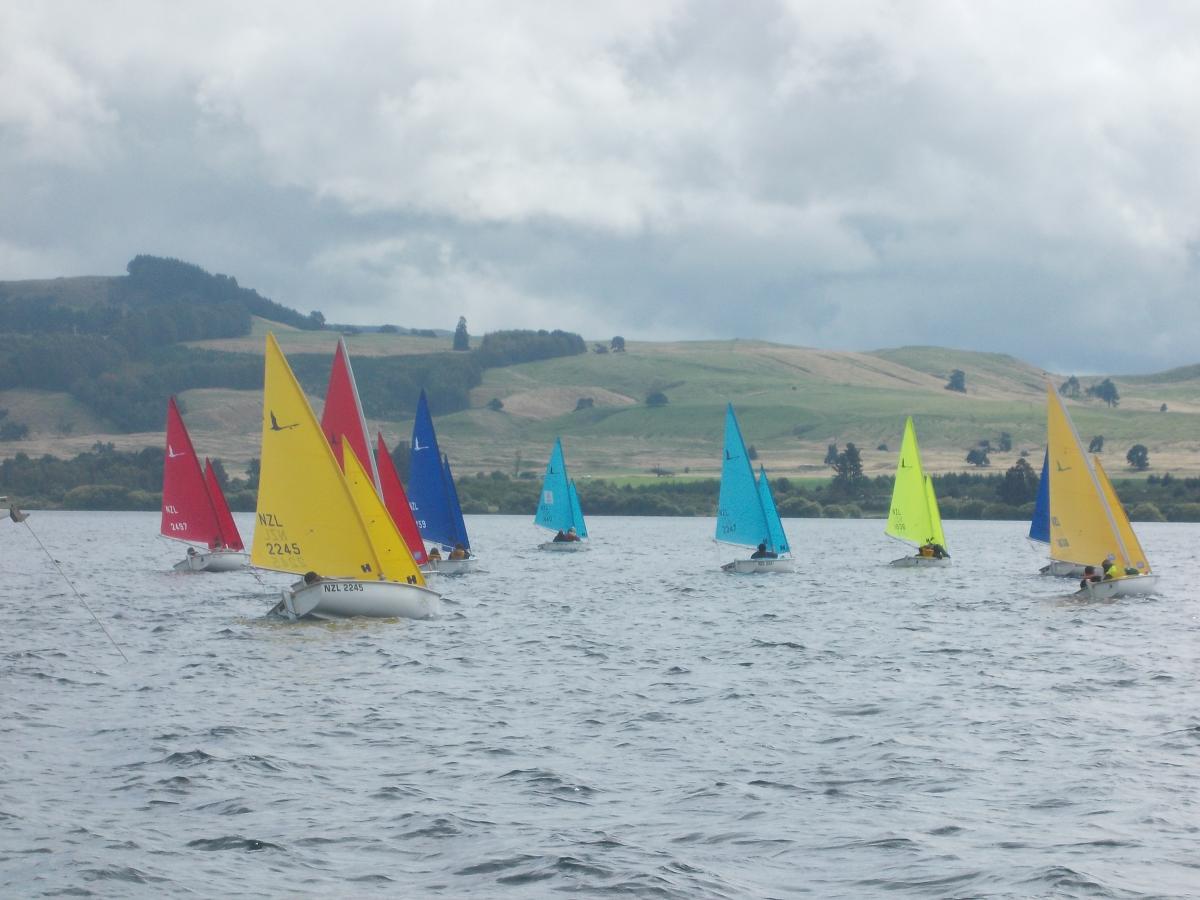 Among the 28 sailors were ones who travelled from Auckland, Hawkes Bay, Taranaki, Tauranga, Rotorua and Wellington to take part.
Four races were sailed on the Saturday in 10-12 knots of wind. 
After a day of some very close racing across all three divisions, the Liberty fleet finished with Brendan Tourelle, Sarah Dunckley (current Liberty world champion) and Tim Dempsey all on eight points. 
In the 303 single fleet, which included four vision-impaired sailors, newcomer Mel Mason ended the day in the lead on six points followed by Dave Allerton (9) and Paulien Chamberlain (10).
In the 303 doubles, Andrew May and Alison finished one point ahead of Katy Kenah and Tim Clayton (7 points), followed by Chris Wood and Reuben Dempsey on 11 points. Reuben was the youngest sailor in the fleet and was competing in his first regatta.
Sunday's weather delivered some more showers and a bit more wind than the previous day. After some very close racing it was Brendan Tourelle taking out the Liberty class, Paulien Chamberlain sailed a great final day to claim the 303 single title and the 303 double was won by Andrew May and Alison.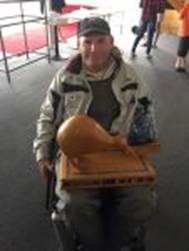 (Liberty and Kiwi Cup winner Brendan Tourelle)
The huge increase in numbers from the previous years augurs well for next year's 2018 New Zealand Hansa national championships and Kiwi Cup, which will be hosted by New Zealand's newest Sailability group Sailability Tauranga, on March 23-25, 2018.
The nationals would not be possible without the help of many volunteers, coaches, race management team, carers, spouses, family and, of course, the sailors, so a huge thanks to everyone who helped make this such a success.
A video of some racing on day 1 can be view on the NZHCA Association Facebook page here.
Liberty
1st Brendan Tourelle and Kiwi Cup winner (Auckland)
2nd Sarah Dunckley (Wellington)
3rd Tim Dempsey (Auckland)
303 Single
1st Paulien Chamberlain (Tauranga)
2nd Dave Allerton (Taranaki)
3rd Mel Mason (Taranaki)
303 Double
1st Andrew May (helm), Alison (crew)
2nd Katy Kenah (helm), Tim Clayton (crew)
3rrd Chris Wood (helm), Reuben Dempsey (Crew)
Full results are available here.