Hamish Hall-Smith took overall honours with a masterclass in handling a Jollyboat in all conditions at the 2017 Jollyboat national championships in Howick.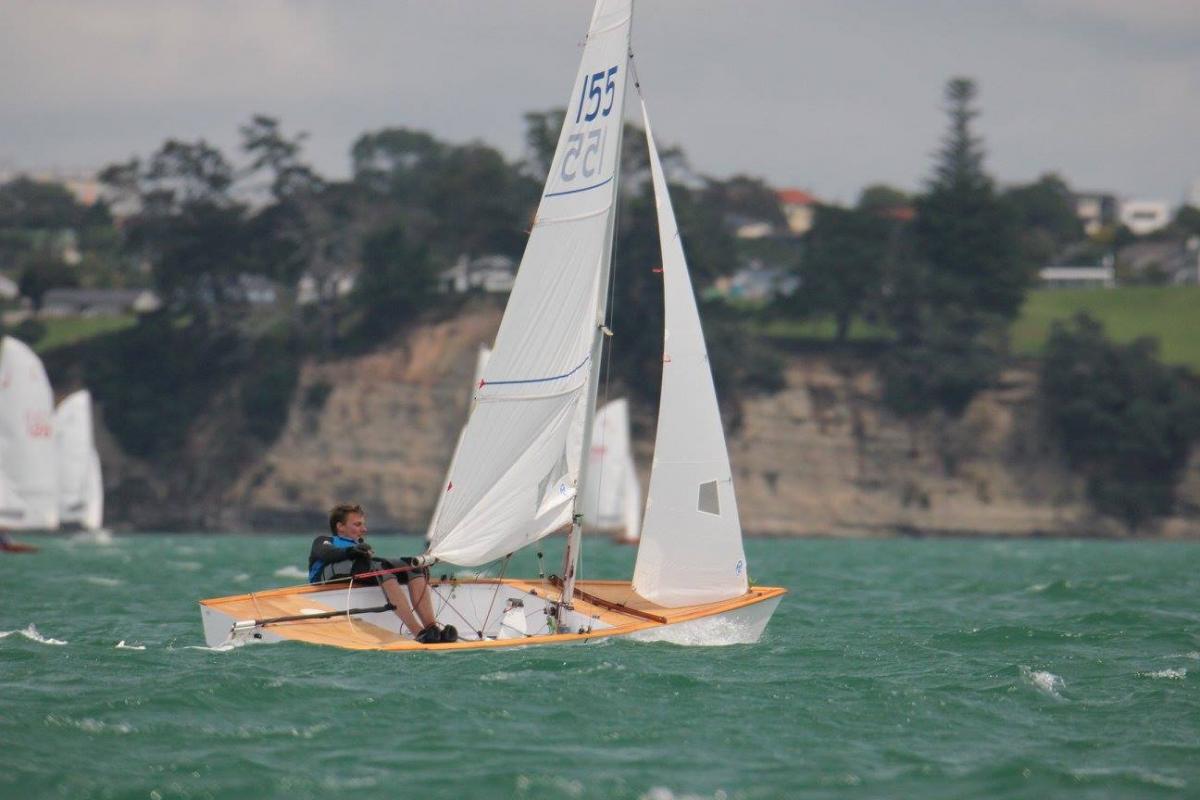 Conditions varied across both days at the Howick Sailing Club but Hall-Smith was a measure of consistency, never finishing lower than fourth for a net score of 9 to take the overall single-handed trophies. He won five of the eight races with two seconds and adds the J14 national title to the Farr 3.7 national title he won in 2016 - the youngest winner in history in both classes.
Blair Gerrard, sailing with his son Adin, took out the double-handed division and the handicap trophy went to newcomer Nathan Pinch, who's just bought Storm.
There were some learnings and improvement opportunities for all sailors over the weekend:
- Club starting techniques don't cut it. The race officer will ping you if you're over at the start. Barging and lack of compliance with the basics of "avoiding a collision" will see carnage at marks
- You can't change sails or crew mid regatta - good idea to read the NOR
- It is possible to capsize in 2 knots of breeze - just ask Bill for tips
- It's easier to control your boom position if your mainsheet is installed properly and not trailing behind the transom.
- Despite the pile up at the wing mark, the sportsmanship and camaraderie was superb. 
- It's also good to see no boats receiving significant damage.
At the AGM, the class also voted in a change in name from the Jollyboat to the more modern and less confusing J14. People's reaction has always been "you sail a what?" when you try to to explain what a Jolly is. Another motion was also passed to begin investigation of a new square top mainsail design.
A vote of thanks was also passed to Graham Fleury who stepped down from running the class this year after many years of dedicated service. Under Graham's leadership, supported by rules expert John Clinton, the class rules were updated and streamlined, the WOF declaration system was strengthened and the class's national profile continues to draw in new sailors.
Thanks to all who took part in making this such a successful regatta. The class is in good health.
#
Zephyr Association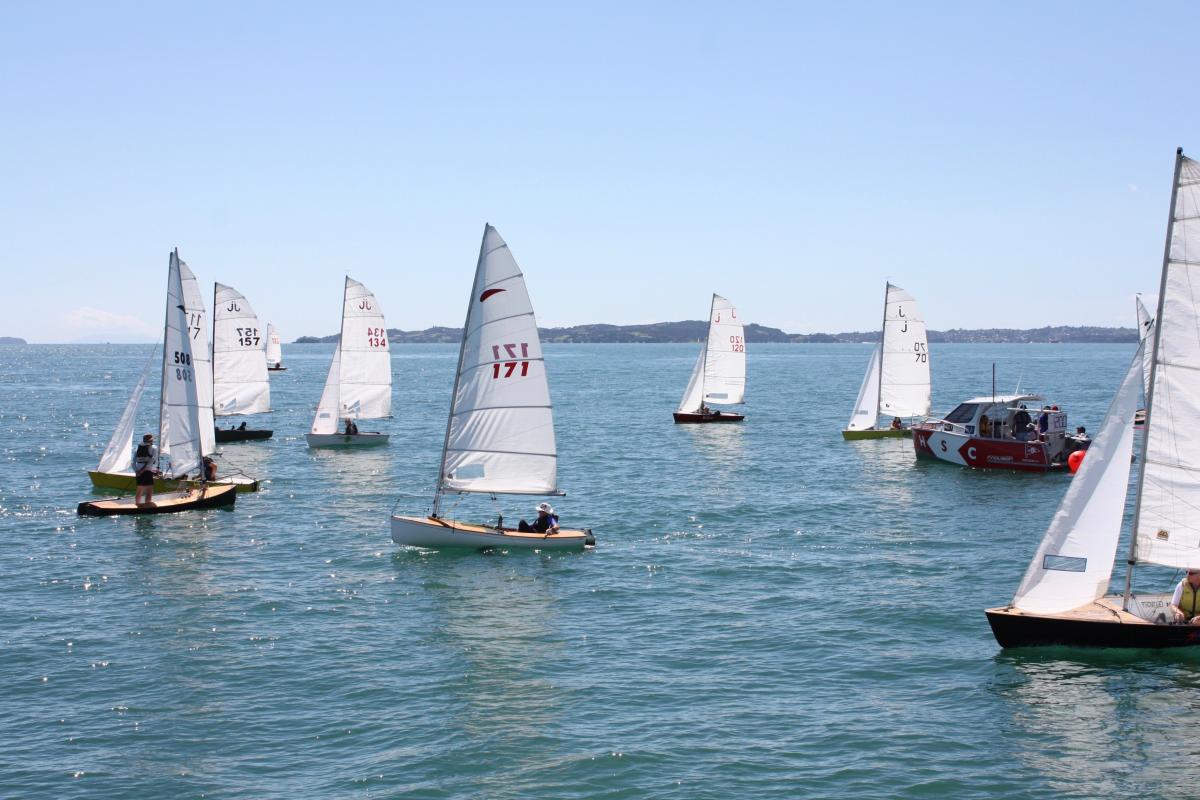 The Zephyr Association, in conjunction with the Jollyboat champs, also contested their Auckland Championships over the weekend of March 18-19 at Howick Sailing Club.
The regatta was held over two days in stunning conditions, with the first day serving up challenging 15-17 knot winds from the south-west for the four races and the second day bringing light 6-8 knot conditions from the north after a two-hour delay due to lack of wind - three races were sailed on the Sunday.
Tim Sneddon (RNZYS) took out the title, finishing three points ahead of Marray Sargisson from French Bay. Steve Pyatt (Murrays Bay) was a further three points back.