Flying Machine notched an impressive seven wins in seven races in the Knight Frank South Island Young 88 championships hosted by the Akaroa Yacht Club recently.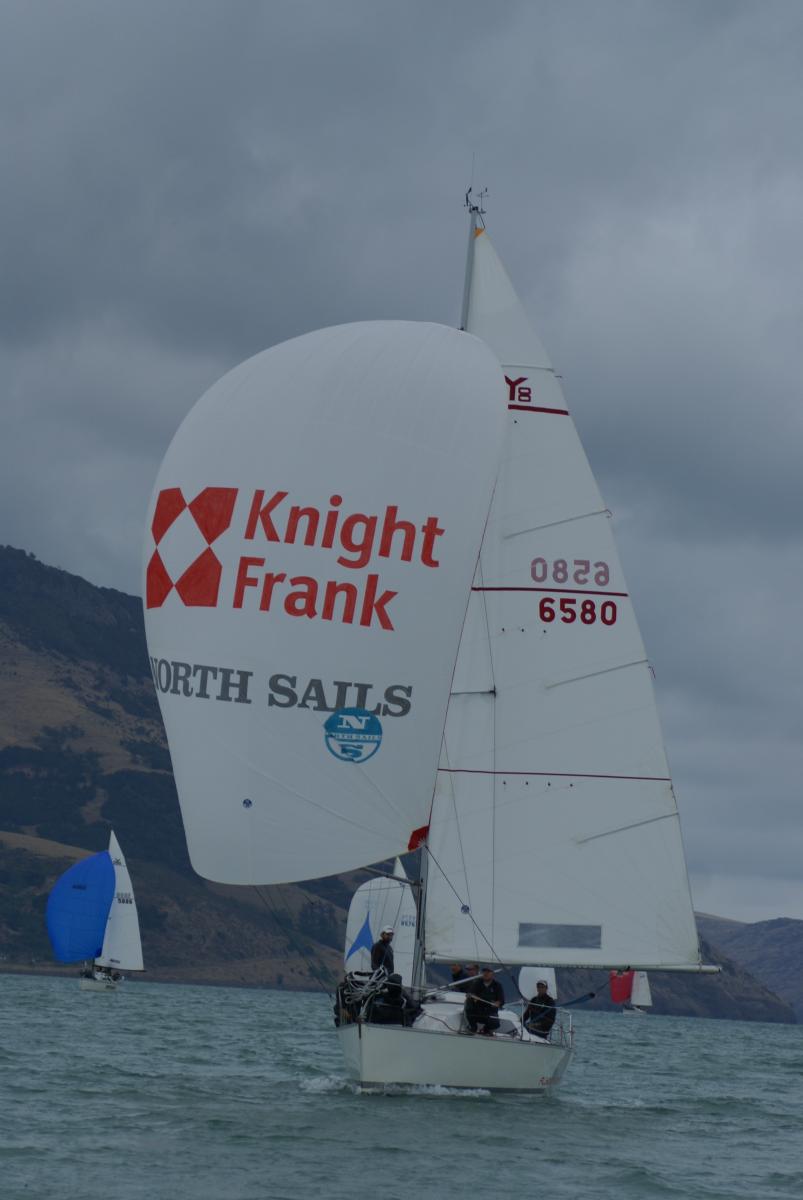 Craig Edwards and his crew took four guns on Saturday in great racing conditions with a southerly of 8-12 knots but they came under pressure at times from Swallows and Amazons (David May).
Rain hit the fleet on Sunday but a a building southerly breeze, nudging 20 knots, provided some faster sailing conditions. 
Swallows and Amazons finished second overall, also taking the Corinthian and handicap prizes, with Full Circle (Phil Folter) third. Gil Smith and his yacht Meltdown were the best of the local crews and it was great also to see first-time entrant First Class (Rick Halifax) enjoying their first taste of Young 88 class racing.
Thanks to Harken, Mt Gay Rum, Norths, Knight Frank and Oborns Nautical.