Tawera took line honours for a third consecutive day in the Bay of Islands last weekend to win the 2017 New Zealand Millennium Cup.
Since its inaugural run in 2000, when 70 vessels raced to Kawau Island, the New Zealand Millennium Cup has been a popular event in the Pacific. This year's regatta was run in conjunction with the Bay of Islands Sailing Week regatta.
The boats tackled a lengthier 27nm course that saw them round the Nine Pin twice and flit past both Motuterakihi Island and Whale Rock.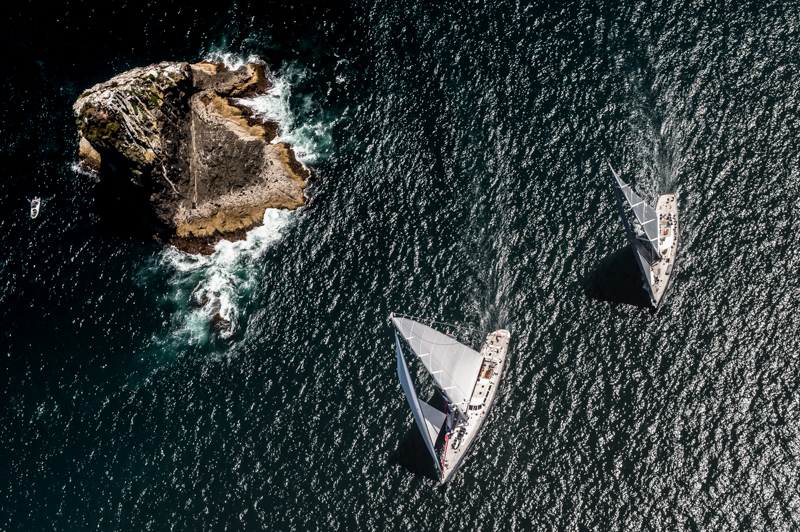 Coming into the final day of racing, Pacific Division competitors Antaeus and Steinlager 2 were tied on points. Rumours of an extensive tactical defence strategy to retain the Pacific Cup emerged from Steinlager 2's camp after the skippers' briefing.
Tawera and Antaeus, again nailed faultless starts but the best start of the day went to Cavallo, who crossed the line within a half-second of the gunshot.
Racing was marked by a thrilling series of combative boat-to-boat tacking duels spread out across the Bay. One saw a bout of jousting between Silvertip and Cavallo as they approached Nine Pin. Both on a starboard tack with Cavallo to weather, the VHF crackled to life as Silvertip's skipper, Blair MacLeod, called out to Cavallo to give room in order to avoid running aground on the craggy rocks of the headlands. Cavallo tacked first to round the Nine Pin, pushing Silvertip to the outer lane as they passed the iconic landmark. As they stormed out to Red Head Bouy, Antaeus passed them returning to the Nine Pin after successfully rounding Red Head, holding a lead on Steinlager 2 that still reflected the approximate 20-minute starting handicap.
Just as Silvertip surged in front of Cavallo, the kite of Cavallo broke into two.
But no one could foil Tawera in her pursuit of line honours and ultimately series win of the New Zealand Millennium Cup, nor Antaeus in taking out line honours and series win of the Pacific Cup.
Janice of Wyoming took second in the last race to finish second in the New Zealand Millennium Cup, with Farfalla third in the last race also securing third in the overall series.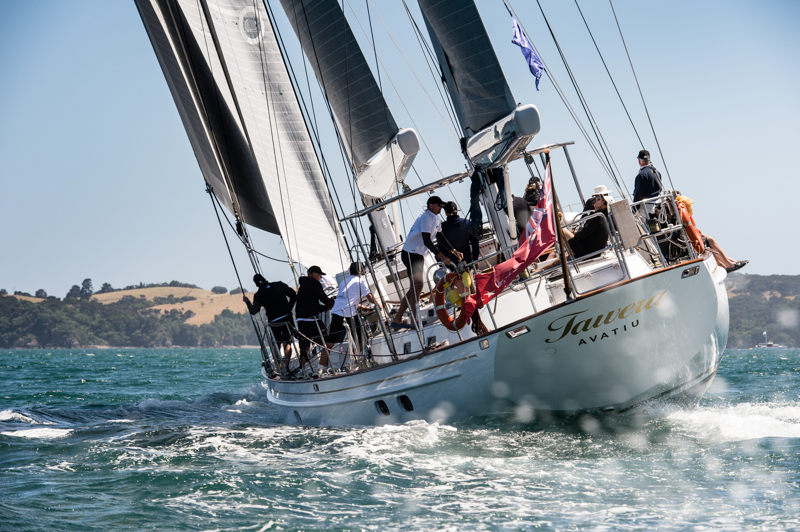 (Tarawera on her way to this year's New Zealand Millennium Cup.)