The inaugural Oceanbridge NZL Sailing Regatta is upon us with registration underway and sailors arriving at Murrays Bay Sailing Club. This new and exciting event aimed at youth and Olympic classes has attracted more than 140 sailors from New Zealand and overseas.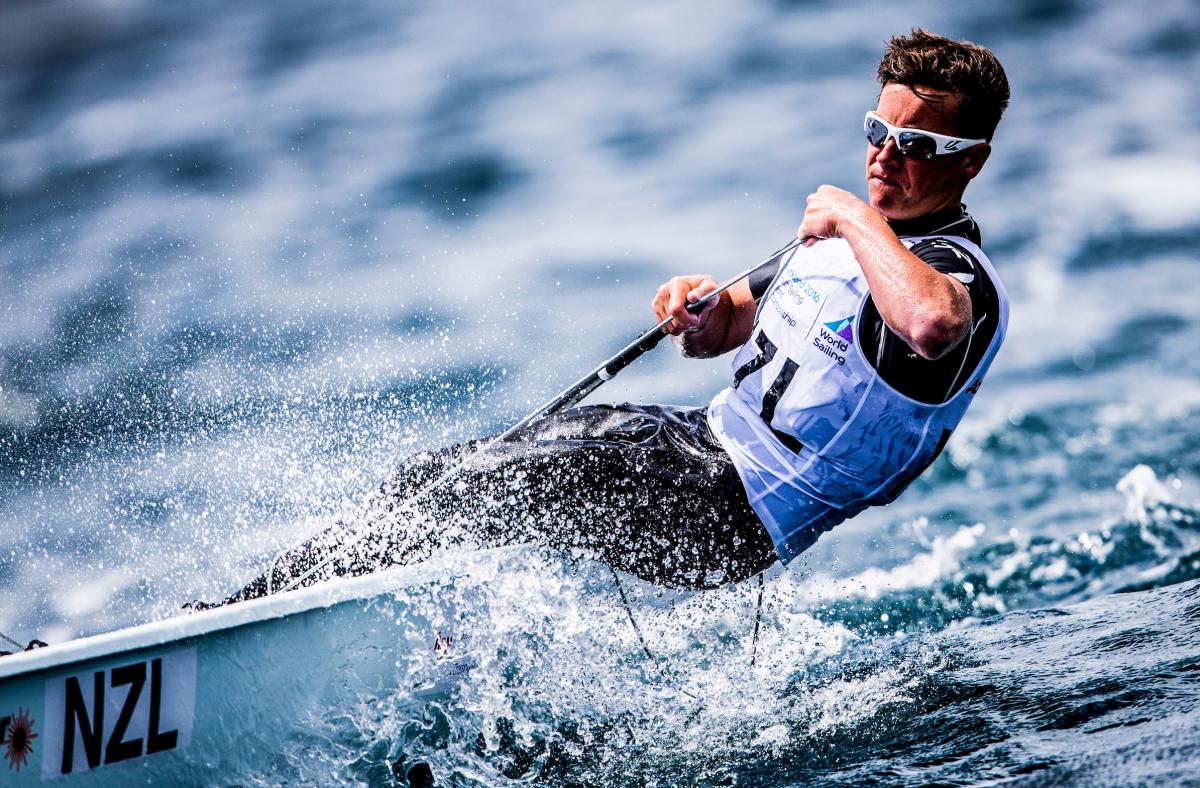 (George Gautrey in action at last year's Youth Sailing world championships. Photo: Sailing Energy / World Sailing)
To keep up with the action and access daily news, announcements, and results, please see the following links.
EVENT APP
For everything regatta related, all in one place, download the event app by clicking the link 
RESULTS / ENTRIES
A full list of sailors registered to compete in the Oceanbridge NZL Sailing Regatta can be viewed here 
Results will be available via the results centre here
PRESS RELEASES
Press releases will be sent out via Yachting New Zealand after each day's racing. All the latest news and reports will be available to read here
To sign up for Yachting New Zealand media releases click here
PHOTOGRAPHY
A selection of images provided by Ocean Photography will be posted on the event facebook page with high resolution images available on request throughout the duration of the event. Email hanahielkema@gmail.com.
SOCIAL MEDIA
Follow the event and get involved in the conversation using #oceanbridgenzlsailingregatta2017
Instagram: https://www.instagram.com/yachting_new_zealand/
Facebook: https://www.facebook.com/OceanbridgeNZLSailingRegatta/?fref=ts
Twitter: @ynz_media
ABOUT 2017 OCEANBRIDGE NZL SAILING REGATTA
The Oceanbridge NZL Sailing Regatta is set to take place at Murrays Bay Sailing Club from February 3-6. The new and exciting event targeted at youth and Olympic classes will encompass three days of racing over two courses on February 4-6.
Classes taking part include: 420, 29er, 49er, 49erFX, Finn, Laser, Laser Radial, Nacra17 and the RS:X.
The Oceanbridge NZL Sailing Regatta is made possible only thanks to the contributions from principle sponsor Oceanbridge, and Yachting New Zealand sponsors: Aon, HRG, Nespresso, Volvo, and Zhik. 
Equally important is a team of more than 70 volunteers who are behind the success of this regatta.
Media requests:
Hana Hielkema
Ph: 021 284 2662
Email: hanahielkema@gmail.com