John Cobb can see the savings every month.
The Royal New Zealand Yacht Squadron member and Yachting New Zealand board member is one of about 9000 people who have signed up to Yachting New Zealand's membership card and smartphone app and takes advantage most days of the numerous benefits on offer.
Cobb is in the construction business and has a fleet of about 40 vehicles. They all utilise the fuel savings at the pump, through the Gofuel scheme aligned with Mobil, BP and Z service stations, which offers discounts of between six and nine cents a litre.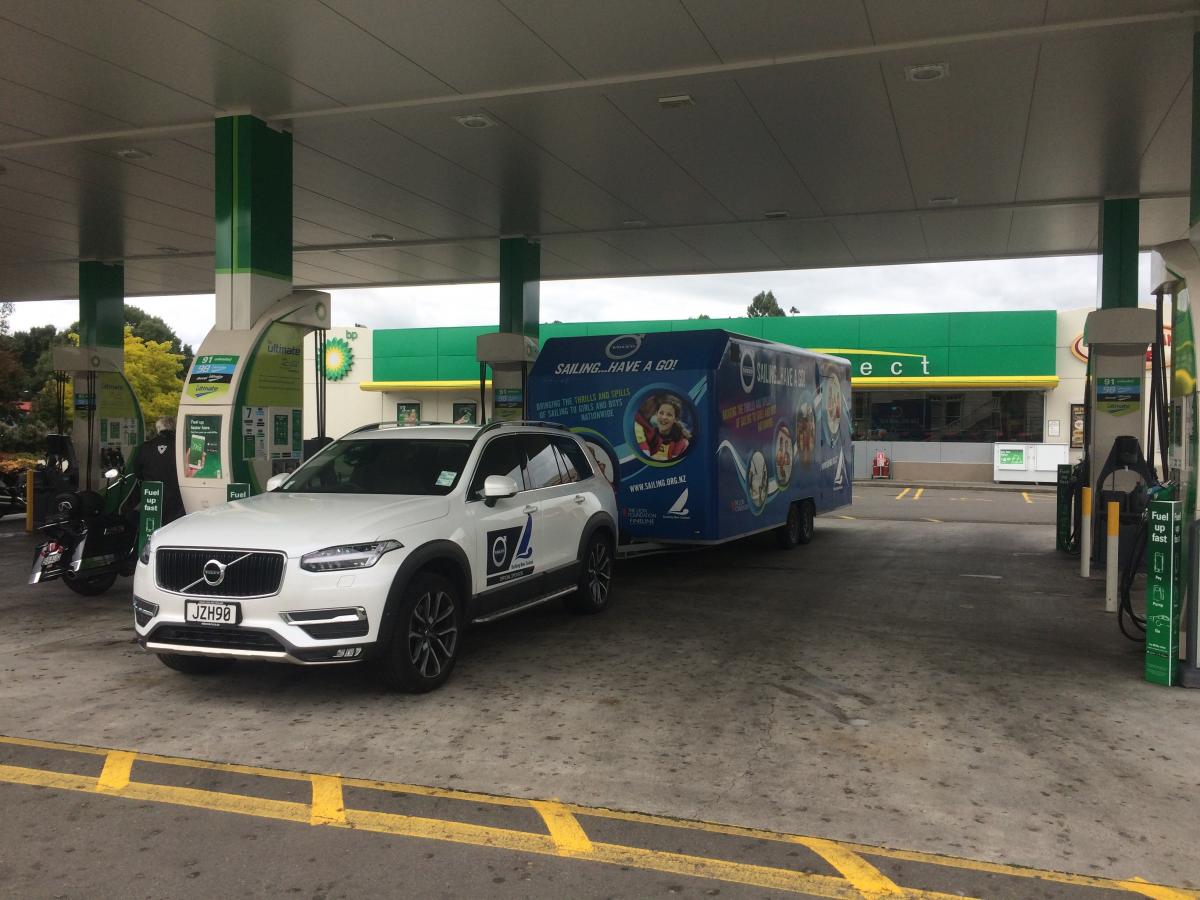 (The Have A Go! trailers take advantage of the discounts available through the member's card.)
Gofuel can issue as many cards as a member would like, meaning family and business colleagues can also take advantage of the savings.
"We spend around $10,000 a month on fuel, mostly diesel, and we make some good savings," said Cobb, who will be competing in sailing in April's World Masters Games. "It works for us.
"What is really useful is the convenience of one account with one itemised bill. Gofuel do a good job."
Cobb also liked the fact a rebate passes on to Yachting New Zealand.
"It's good to give back to Yachting New Zealand," he said. "We already had a similar deal in place but I prefer to use a system that gives Yachting New Zealand a help along the way."
Gofuel, who have recently launched their Super Diesel Premium Blue at Westhaven Marina, are only one of 16 businesses aligned with Yachting New Zealand's membership card. Members can also receive benefits with such things as flights, accommodation, insurance, chandlery and even a new Volvo car. See here for a full list of benefits.
The membership card and smartphone app have been in place since October 2015. It was introduced as a way to pass on savings from sponsors and partners of Yachting New Zealand to members who had signed up to the scheme.
Yachting New Zealand chief executive David Abercrombie said he was pleased with the number of clubs who had so far signed up and encouraged others to follow suit.
"The onus is on members to get on board, and to maximise these opportunities and support Yachting New Zealand," he said. "We encourage clubs to sign up and share the benefits with their members. Yachting New Zealand are trying to increase value back to clubs and members and, while it's not easy in the present environment with a sinking lid policy around Community Trust funding and sponsorship, the benefit scheme on offer provides one way of helping clubs and controlling costs."
Yachting New Zealand have three Have A Go! trailers which travel around the country providing an introduction to sailing for youngsters and Abercrombie said the organisation had noticed a saving of about $950 for term four.
For more on the membership card, see here