For Molly Meech and Alex Maloney, next month's Oceanbridge NZL Sailing Regatta represents the first time the Olympic silver medallists will have jumped back in the 49erFX since the Rio Games.
The pair took an extended break after finishing second at the Olympics, giving them time to reassess their last campaign and look ahead to the 2020 Tokyo Olympics.
"Hopefully we can remember how to do it," Meech joked.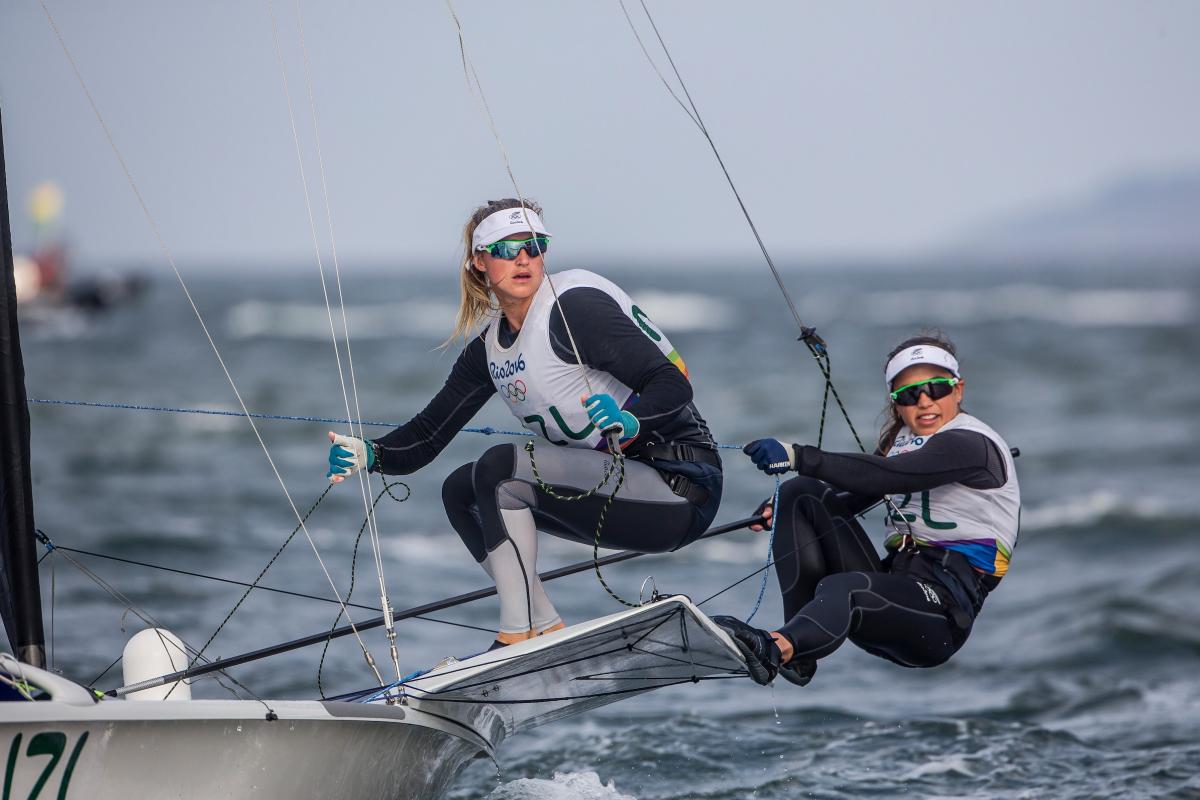 (Alex Maloney, left, and Molly Meech won silver at last year's Rio Olympics. Photo: Sailing Energy / World Sailing)
The inaugural Oceanbridge NZL Sailing Regatta will be held at Murrays Bay from February 3-6 and is the premier youth and Olympic classes regatta in this country. It will feature racing in all Olympic classes as well as the youth classes except the Nacra 15.
Fellow Olympic medallist Sam Meech has also entered and it will also be his first competition since winning bronze in the Laser in Rio.
For the youth sailors, the Oceanbridge NZL Sailing Regatta doubles as a selection event for the NZL Yachting Trust Youth Team that will eventually contest the 2017 Youth Sailing World Championships. The 2016 version of the youth worlds was last month held at Torbay.
Molly Meech remembers her first time competing in a regatta like this, when she was in the Laser Radial, and found it inspiring to rub shoulders with a number of internationals.
"It will be great to see all of the youth sailors," she said.
"This is our first regatta since the Olympic Games so we will treat it as a fun event and a chance to get back in the boat. It will be fun racing against the 49er boys and cool to be out there alongside the younger generation who will get a chance to see us."
A handful of international sailors will be competing in the Oceanbridge NZL Sailing Regatta, including some from Korea and Fiji. 
Registrations can be made online, although the cost of entry increases by $100 per person on January 24.
For more information, see http://nzlsailingregatta.co.nz/ or contact Yachting New Zealand youth coordinator Stuart Thomas on stuart@yachtingnz.org.nz. Stuart can also help with arranging charter boats.