5
August
2014
by
Charlie Baillie Strong
Saturday brought the 2014 Laser Radial World Championships to a close in Dziwnow, Poland.
On the final day sailors were treated to the strongest winds peaking around 18 knots and the large rolling waves from training. The week had a mixture of all conditions, from light fading winds to freshening finals racing and some medium hiking conditions for qualification -mostly under sunny warm conditions.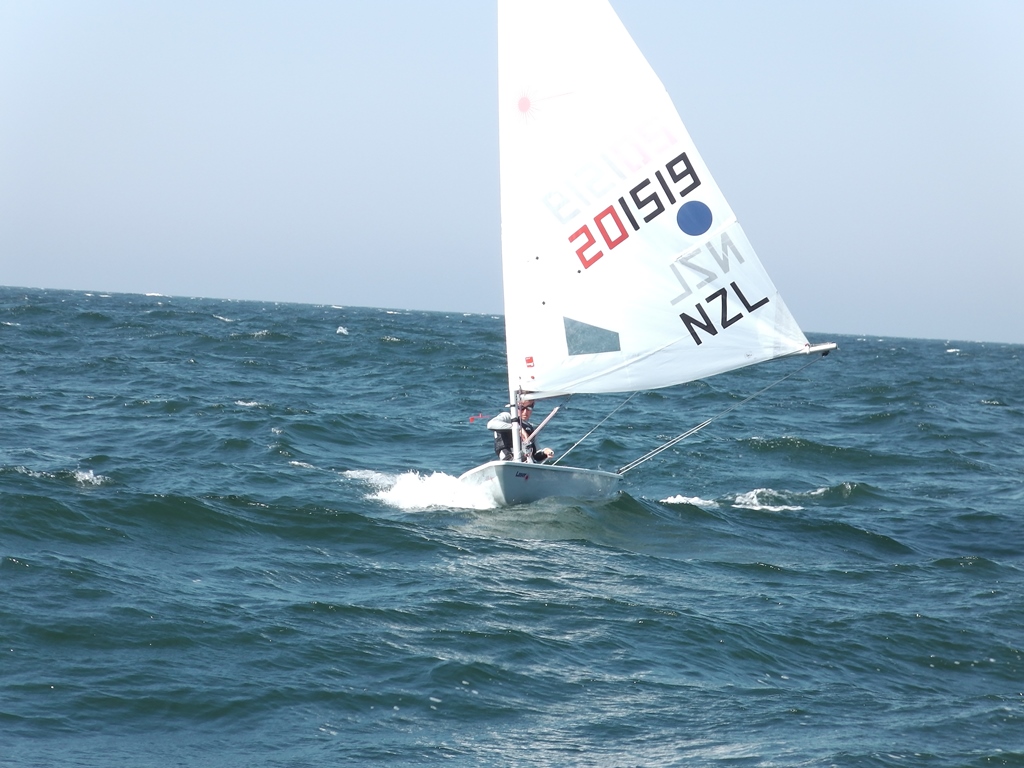 Race five will remain the most memorable when the sea fog rolled back in reducing visibility to around 50 metres. The sailors seemed to cope better than the coaches who were driving their boats around blind, trying to find their sailors spread over two race courses.
The New Zealand sailors were late to get good results on the board, struggling in qualification and continuing to make life hard for the coach trying to cover five sailors in five different starts on two separate courses.
The windy conditions also brought out the best results, with the final day seeing Ali Nightingale and Cullen Le Roy both impressing with scores of 1, 2 each. Leaving the question of what if there was more wind all week?
James Jennings also scored a couple of top five results in bronze fleet to finish strongly, Olivia Christie lead the penultimate race but a navigational error saw her slip to 4th. Trent Rippey was in a great position going into the final day in 9th and looking to improve on his ISAF Youth Worlds and 2013 Radial Worlds results. But it was a day for the big boys and he slipped to 12th overall.
This regatta was the final Radial event for Cullen and Trent who age out, but the start of more internationals and youth selection 2015.
Large thank you to the trolley dollies Nigel, Don, Alison and Liz.
New Zealand's Final Results
Boys
Gold fleet
12th Trent Rippey
Silver fleet
4th Cullen Le Roy
Bronze fleet
7th James Jennings
Girls
Gold fleet
14th  Ali Nightingale
Silver fleet
23rd Olivia Christie
Results can be found on the event website Www.dziwnowlaserworlds2014.com