The 470 National Championship was held at Kerikeri Cruising Club over three days, with nine boats taking part in the mixed fleet.
Paul Snow-Hansen and Daniel Willcox of Auckland came away with a win, having picked up the gauntlet laid down by Jo Aleh and Polly Powrie following Oceanbridge Sail Auckland earlier in this month.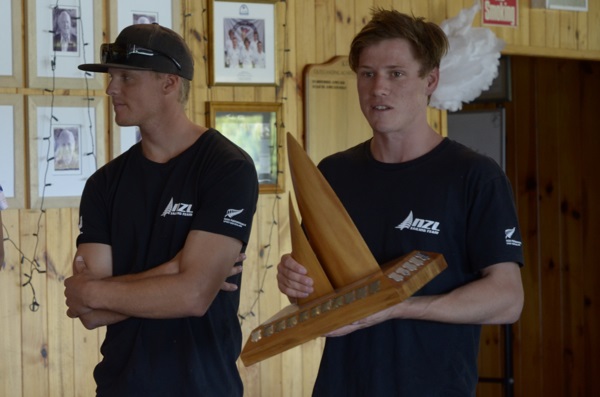 Dan Willcox and Paul Snow-Hansen
Races were held around the point from Kerikeri Cruising Club in Te Puna inlet where the wind was puffy, shifty and unpredictable at times. Conditions on the first day were relatively windy, with gusts of 16 knots and flat water; on the second day racing was delayed for a short time due to lack of wind, but once on the water racing took place in 4-8 knots, conditions were extremely hot and humid; on the third and final day the gusty wind returned blowing approximately 8-15 knots.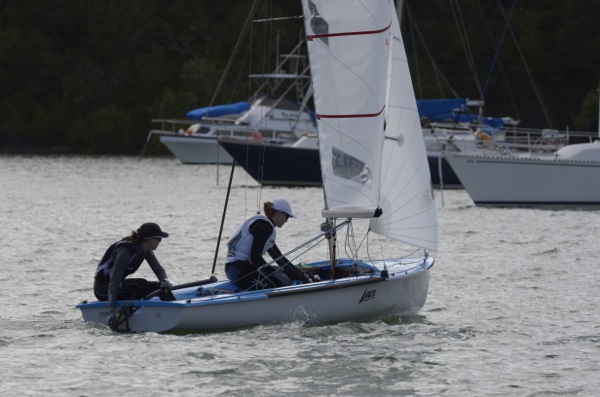 Jo Aleh and Polly Powrie
While the fleet was not large, the standard of sailors taking part was of a high calibre - six of the competitors taking part were Olympians, and the fleet featured three international crews. The regatta was held after a week of intensive training for NZL Sailing Team members Snow-Hansen/ Willox and Aleh/ Powrie with visiting Japanese men's crew Tetsuya Matsunaga and Yugo Yoshida as well as Japenese women's crew Ai Yoshida and Miho Yoshida, while the Korean men's crew Yoon Cheu and Yoon Sein also spent the summer in New Zealand training.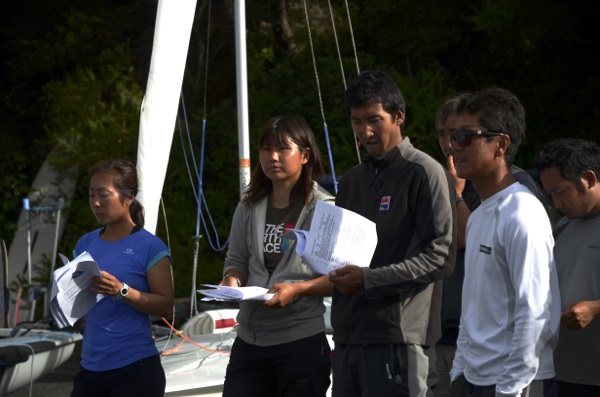 Team Japan
The regatta developed into a slugging match between Matsunaga/Yoshida and Snow-Hansen/Willcox with the lead changing daily, and race by race as the regatta neared its conclusion. The Japanese crew went into the final day at the top of the board and won the first race, but a strong comeback from the New Zealanders gave them the national title with a three point margin.
"It was an important regatta for us to win, it's a step towards getting on the podium during our international season" says Snow-Hansen who is campaigning with Willcox for the 2016 Olympics.
In third place overall, and top women's crew, were Jo Aleh and Polly Powrie (Auckland) who had some good races including four second placings. The top youth crew were Sam Barnett and Zak Merton (Tauranga) - 2014 ISAF Youth Team double-handed hopefuls; and top masters crew were Derek Snow (Auckland) and Peter Sharp (Bay of Islands) who were relying on their 1984 training to help them through.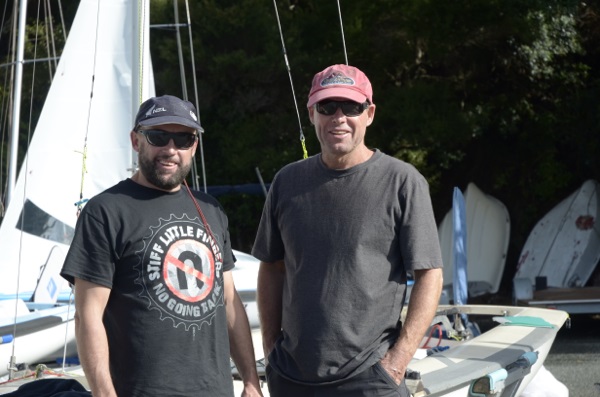 John and Richard Power, 470 Masters entry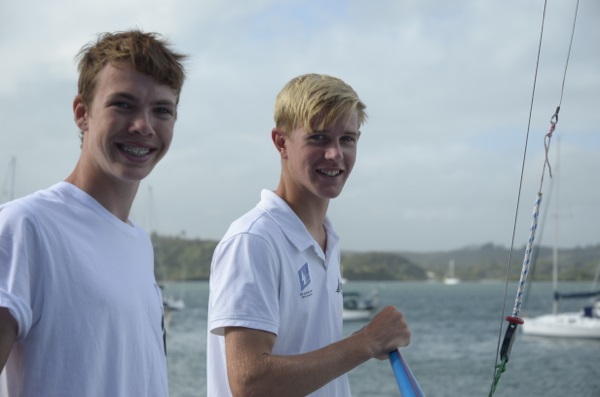 Sam Barnett and Zak Merton
The 470 Association are very appreciative of the voluntary work put in by the Kerikeri Cruising Club - for communications from Gary Colebrook organising the regatta, for the efficient turn-around of races by the race management team - NRO Paddy, Tony Dalbeth-Hudson and Mike Quilter - we also enjoyed the relaxed Northland hospitality shown by all those involved.