Twelve-year-old Ben Crane of took part in YNZ's Sailing...Have a Go! programme with his school (Central School, New Plymouth) earlier this season and was hooked right away.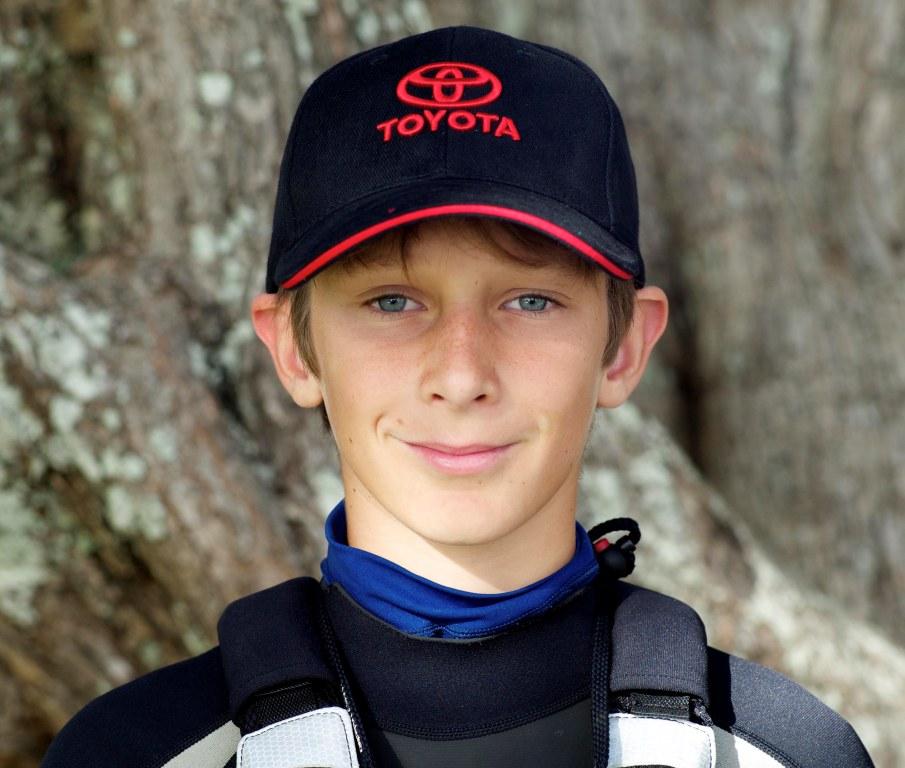 Photo: Ben Crane at the 2012 Optimist Nationals where he sailed in the Green Fleet. Photo by Coughing Spider Photography
Just a few weeks later he started Learn to Sail at New Plymouth Yacht Club where he was spotted to have an aptitude for racing. After completing Learn to Sail, he did a few club race and training days to prepare for the Green fleet of the Optimist National Championships in his very own boat. 
Ben finished seven of the nine races; some were sailed in extremely windy and wavy conditions. His best result was a 23rd in the 46 boat strong beginners' fleet, and his overall ranking was 38th. 
Ben would have been amongst the small handful of sailors in the Optimist National Green Fleet that had only started sailing this season. Typically young sailors start racing in the green fleet after a full season of sailing. He has now joined the NPYC coaching programme and is showing a promising future at the club.
 
From the Sailing...Have a Go! programme this season, the New Plymouth Yacht Club has had eight new kids join the club and buy boats, 6 opti and 2 starlings.
Has your club had a similar result from the Sailing...Have a go! programme? Let us know.